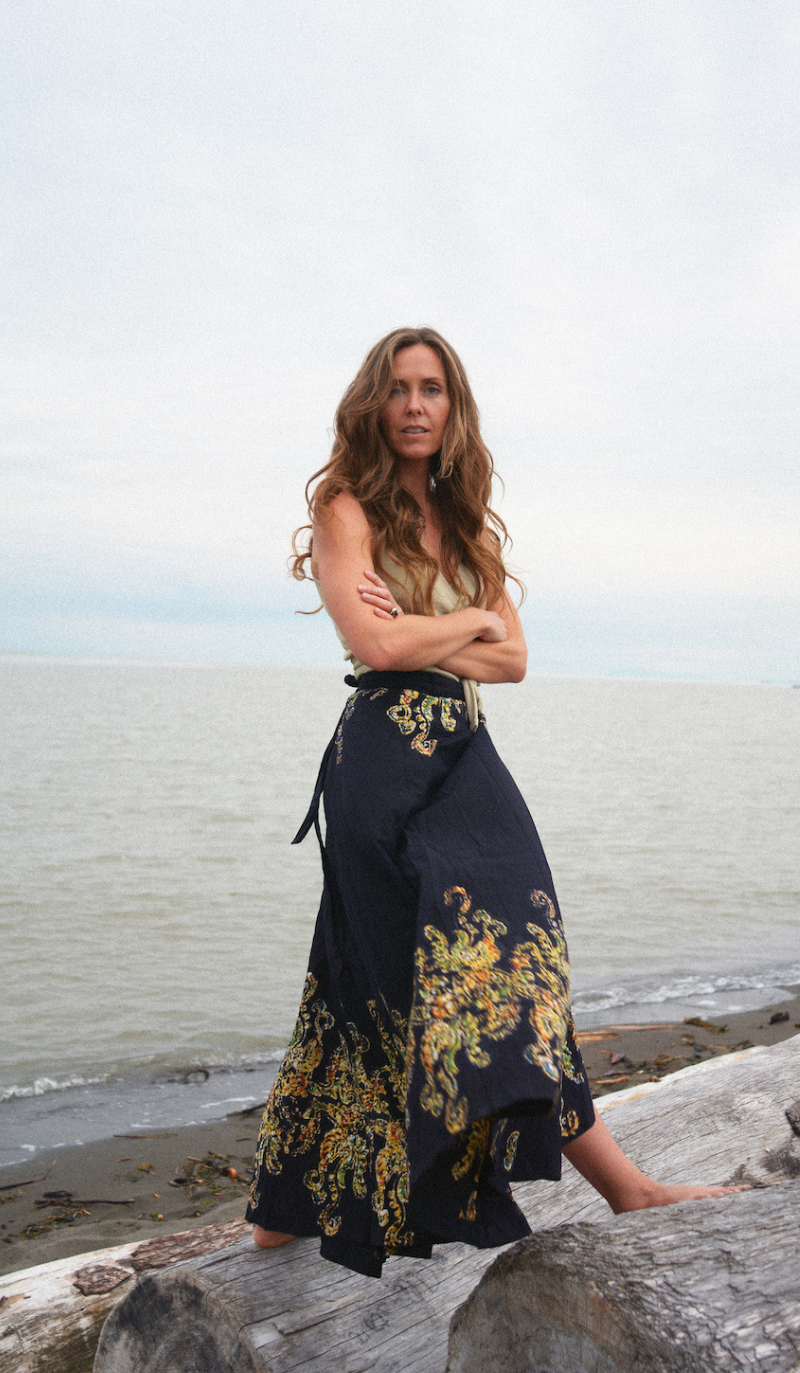 About SJ
Hi beauty,
I'm so glad you've landed here. Welcome to my tiny corner of the internet, where I lovingly share my offerings + bridge you into the radiant community I have been cultivating for the last 15 years.  I share my heart musings on my monthly substack here + would love you to subscribe
I have been on the path of reclamation + remembering of our magic since I was a young girl.  I say OUR magic, as I know we are all awakening to the memory that lives in our DNA that reminds us we are all connected, that we are Wise, Intuitive, Teachers, Counselors, and Healers and we are here to weave a new paradigm of equanimity + abundance. This is not a paradigm of power over, or hierarchy.
As many of you can probably relate to, I was a sensitive child.
My empathic nature was misunderstood, and seen as weak.  I was expected and pressured to be something other/more than what I truly was. I learned to keep my magic in check. I shut down my sensitivity. I learned to be small, subdue, to obey, and be a good girl.
Despite the displacement I felt, and the masks that I wore to play safe, I still felt the call of my nature, the Goddess, my guides, inviting me to explore my lineage and  tools of divination.  With the absence of mentorship, I still found solace visiting my local witchy bookstore and found the direction I needed to get my through my initiation. I studied tarot, astral projection, and auras from the time I was 13 years old, and haven't looked back!
Sourcing my inner strength through a commitment to feeling into my extrasensory gifts and generational healing, my work has continued to unfold in beautiful and synchronistic ways,  allowing me face the pain of family trauma, recover from years of disordered eating, and conquer depression.
I have had many beautiful guides and teachers along my way. Forever a student, I humble myself to the wisdom before me and continue to participate in the learning and leaning into The Great Mystery.
I practice what I have learned. I compassionately nurture + offer whole-heartedly through my lived experience. Years of elemental practice, yoga, motherhood, kundalini, ritual,  energy healing, frequency medicine chakra balancing, breath practices, ceremony and tea meditation (Cha Dao) are all deep wells I'm so grateful to draw from in order to serve YOU.
I am here to foster community, to enjoy life, to impart techniques for mental health, invite creative agency, offer spiritual counsel, and honor my true expression in this lifetime.
In working with me, I bring my full medicine bag of tools; including nearly 20 years of Yogic Practice,  kundalini, meditation + postures, breathwork, mantra, mudra + alchemical awareness of elements. Attuned to nature's cycles (seasons/moon phases) earth medicine (plant/crystals) meditation, and energetic healing. I will work with you to develop a sadhana (spiritual practice) as a way to bring sacredness to everyday life. I will help you discover your unique medicine and the tools you can lean on to bring greater grounding, clarity + meaning to your life.